Artificial Respiratory Equipments
Rebreathing Bags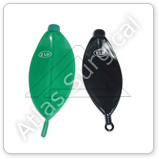 Anaesthesia Close Circuit
We are engaged in offering anaesthesia close circuits. While producing such product we use a high quality of corrugated tube, latex reservoir bag and raw material.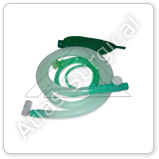 Guedel Pattern Airways
Anguedel pattern airway is also known as oropharyngeal airway. It is a medical device which is mainly used to maintain a patien airway. It is useful in preventing the tongue from (either partially or completely) covering the epiglottis, which could prevent the patient from breathing.
Few product features are:
Bite Blocks are colour coded for size identification.
Guedel Airways is used to maintain an unobstructed oro-pharyngeal airway.
Bite blocks are fitted in the Airway to avoid airway occlusion and biting of tongue.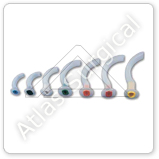 Corrugated Tube
We offer a wide range of corrugated tube (42 Inch [105 Cm]). These tubes are applicable in petrochemical, pharmaceutical, food, automotive, chemical and electrical industries.
Features:
UV Resistance
Self Extinguishing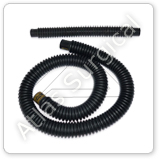 Oxygen Reservoir Bags
We offer Oxygen Reservoir Bag for Resuscitators. The Oxygen Reservoir Bag is single use only but it's valve is Autoclavable 131
0
C.